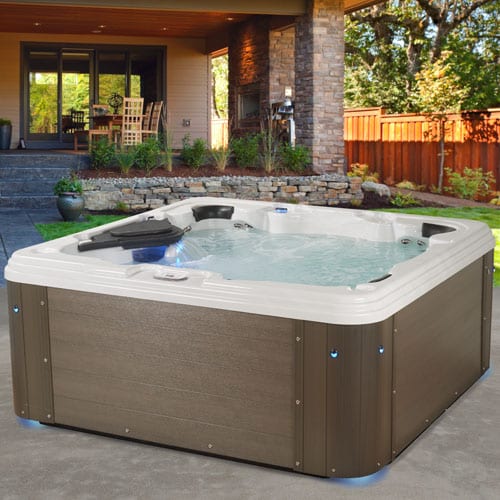 One of the cooler features we offer at MyHotTub is a stereo add on. We offer a Bluetooth stereo add on for some of our spa models. This is an optional feature that you can have added to your spa. The Bluetooth stereo allows you to throw the best hot tub parties, enjoy your hot tub soak with your favorite music, or relaxing with relaxing background music.
How To Connect To The Bluetooth Stereo
On the exterior cabinet of the spa is a silver button. Locate this button.

Press the silver button and listen for a beep sound. Your stereo is now in pairing mode and can be connected to.

Enable Bluetooth on the device you wish to connect. Your device will now scan for nearby devices to connect to.

There will be a device named "BlueAudio". Connect to this device.

It will ask for a pairing code to pair your device. This prevents others without the code from connecting to your device. The pairing code is "0000".

Your device should now be paired.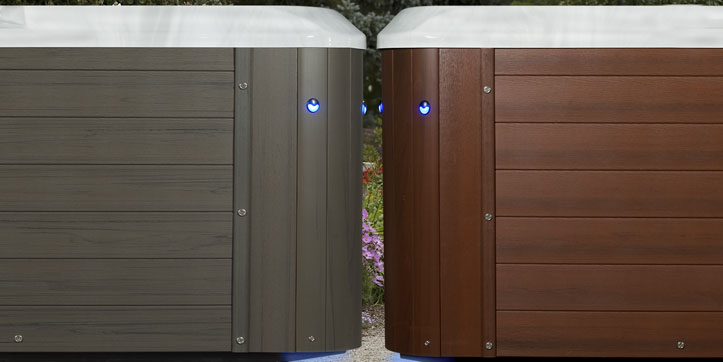 We hope you enjoy your spa's stereo. If you have any issues or questions, our Customer Service team is happy to assist. You can reach our Customer Service team by calling (877) 694-6888 or submitting a form on https://myhottub.com/contact/.