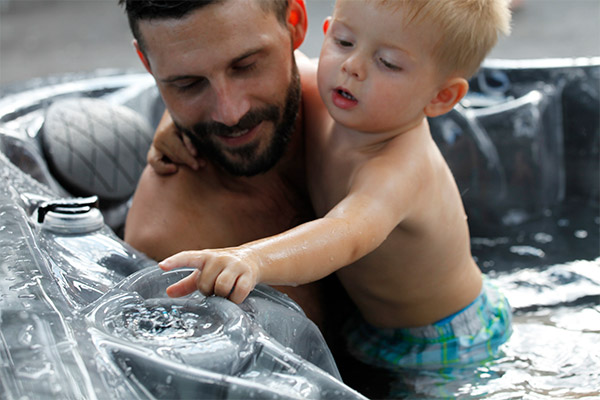 Expensive vacations pick your pockets from a number of different angles: hotel booking, gas money (if road traveling), flight tickets, a food budget, and funds for souvenirs. Meet your enticing alternative: staycation. Instead of traveling away from your stomping grounds, you stick around to explore local attractions. 
Here are a few ways to rediscover your community: 
Visit a museum– history always has a few surprises

 

Browse around at an art, music, or food festival– whether culinary or creative, you'll walk away fuller

 

Pull over for the car show– observe each owner's pride-and-joy set of wheels

 

Take a boat ride– an excursion to remember, either on a friend's boat or a rental ride on a ferry

 

Attend a sporting event– whether professional or a local minor league team, you'll get away from the television and experience live the sport you follow

 

Restaurant crawl– pick a day to make the pilgrimage to your favorite spots for breakfast, lunch, dinner, and dessert

 

Play games– whether Monopoly, Pictionary, or a Mario Kart video game tournament, you'll get the competitive juices flowing

 
The 1 game-changing element for your staycation: don't pay for an underperforming vacation when untapped experiences await on home turf. Especially if you have a hot tub. It's the complementary piece of your staycation experiences. Think of it, following a day at a music festival or a restaurant crawl, smooth waters invite you to relax after all the adventuring. Because, if you burn all those vacation days for work, you should savor the time off in the company of dear friends. And, as a hot tub owner, you're positioned to host the most impressive party around. Catching up with old friends (or making new ones) cultivates those warm memories you value in vacation experiences. 
How To Host Like A Savvy Veteran

 
But how do I plan a staycation party? Asking this question shows you already have one key intangible: hospitality. You desire to be a good host or hostess, and this desire goes a long way. Creating a shopping list and a budget will set your priorities and give direction to the planning phase. Along with the hot tub, you'll need three other elements: 
Good friends– old or new, get them together so the new life developments can be announced and the stories can flow

 
Good food– whether light foods (finger sandwiches, fruit & veggies, shrimp) or a full-on barbecue, everyone will leave satisfied after visiting the serving table

 
A good soundtrack– the tunes set the tone, so get that playlist going

 
There are also a few other preparations to keep in mind. Make sure to clean your hot tub before the event, checking the filters and testing the quality of the water. Always have extra towels and swimsuits available in case anyone forgets his or hers. During the party, additional precautions include keeping food away from the hot tub, especially greasy foods. Nobody wants to wade into a hot tub with crispy chicken crumbs and shrimp tails bobbing around. Also, alcohol consumption is best left for after you've immersed yourself, because the warm water hastens inebriation. Consider adding a theme to the party, stringing up lights or decorations. If you don't have a patio or select space for seating, renting a tent is an easy way to create a place for guests to eat and have conversation. 
Entertaining Activities
Add some color to your hot tub soak with these games: 
Hot tub hockey– 2 teams on opposite sides work to get a ping pong ball (or a rubber duckie) across to the other team's side, through creating waves or blowing on it, all without touching the ball

 
Pass the bottle– fill up a water bottle and challenge your friends to pass the bottle around the horn without using hands

 
For outside activities, whiffle ball and frisbee get everyone involved—or get the kids to blow off steam while the adults chat. Maybe you're the ambitious type and want to step things up a notch. A water gun standoff or a water balloon fight can escalate the fun for everyone. Remember, this is your staycation too, so customize according to your tastes and interests. And above all else, enjoy yourself. You've set aside a portion of your staycation to exhibit hospitality, making your house everyone's home for the day, so make sure you sample the food and socialize too! 
At MyHotTub.com, we create the most enjoyable and complete hot tub experience possible. We begin with our high-quality made-in-the-USA hot tubs, but we don't stop there… offering spa accessories, parts, installation, service and an attentive customer service team. Shop with confidence online or in our stores.