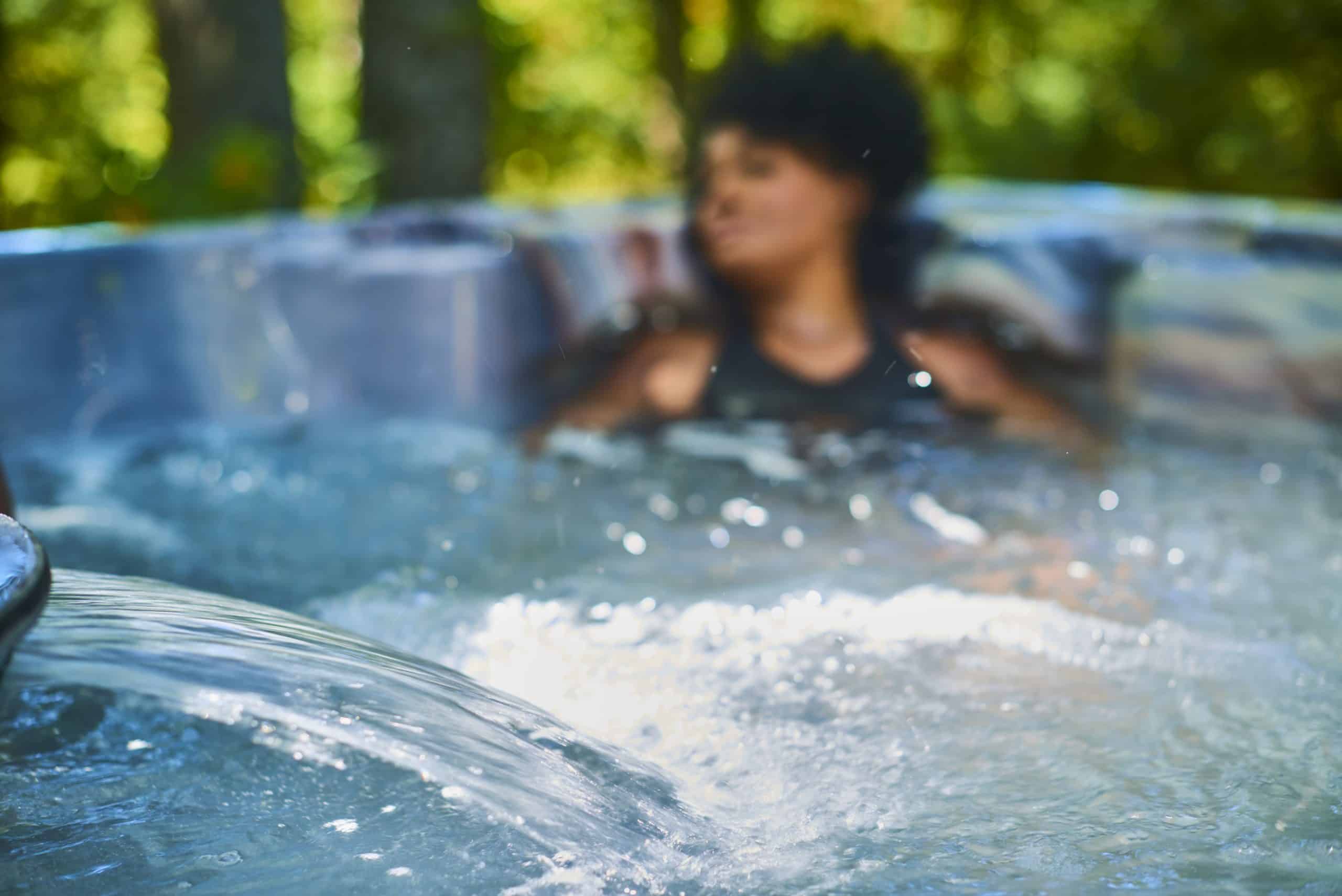 Cultures spanning the long scroll of history have associated water with life, purification, and renewal. Part of this renewal included physical healing. For ages, from ancient tribes to nineteenth century aristocrats, people sought out geothermal hot springs to treat recurring ailments. Today, the modern hot tub situates those much-coveted hot springs in your backyard, except with the additional luxury of temperature control, filtration systems, and water jets. 
Hot tubs tap into what's now classified as hydrotherapy, which is the use of water for therapeutic measures. When you submerge in the hot tub, the blower jets quicken the waters that give you the feeling of massage. For maximum effect, it's best to consult your physician about the ins-and-outs of hydrotherapy and how it can supplement your normal healthcare routine. 
Let's look at a few ways how hot tubs and hydrotherapy combine to enhance your health. 
The Active Group
Imagine you've just returned from the local 5K run through a course traversing concrete sidewalks, two bridges, and a steep incline through a wooded hillside. Today, you set a personal record, finishing in 21 minutes and 37 seconds. After a cool-down jog and some active stretches, you lumber to the car and breeze home, impatient for a post-run soak. Once the hot tub's ready, you clamber in for a soothing soak, with a mixed berry smoothie in hand. The therapeutic waters are more than just a distraction; as you're immersing, they're working for you. How? 
The waters stimulate blood circulation, supplying oxygen to those fatigued calf, hamstring, and quadriceps muscles. The soft tissues also receive an increased oxygen supply, which reduces inflammation and promotes recovery. While fellow runners hobble to their medicine cabinets for ibuprofen, you're submerged in an all-natural, rewarding remedy. 
The Professional Group
Maybe you're not much of a runner, but work demands heap enough stress to make you feel as though you're running a 5K a week. You know well that stress cripples your posture, clenches your muscles, leaving you feeble and exhausted. But an oasis awaits, and a plunge in the hot tub relieves tension in your extremities. 
The water exerts a buoyant force on you, giving the feeling of weightlessness. Again, the good feelings translate into positive health effects. This buoyant force alleviates stress on joints and muscles, meaning your headache and sore back can't hang around any longer. With an oasis like this on tap, you can rejuvenate your body and refresh your mind so when home, you can relish the free time rather than being hampered by anxieties. 
The Chronic Pain Group
Ailments zap your zeal for life. Your arthritic knee won't permit you rest at night, and the continual pain gnaws at your resolve. But with a hot tub, you have a pain management option right outside the back door (without the co-pays and out-of-pocket costs). 
The hot tub water's hydrotherapeutic effect on circulation also produces endorphins. These endorphins are peptides that activate the body's opioid receptors. Endorphins cut down the swelling and ease the sting of your arthritic knee. Of course, it doesn't replace a physician's care, but it's an attractive option if you've been cleared to go the pain management route. Chronic pain steals not only physical comfort but also peace of mind. Let your hot tub place this physical and mental peace back in your hands. 
The Thinker Group
You need a place in life to mull things over, whether it's contemplating a life decision or thinking through ideas for a new project. Serenity comes with generating the proper conditions, and a hot tub sets the tone. You can read a book, watch a movie, take in your surroundings, or think freely while permitting those restorative waters to flow around you. Full-body relaxation encourages a more focused mind and revitalized perspective. This mind-body-spirit connection cultivates an ability to make critical decisions when the occasion demands. Whatever the reason you soak, know the remedial effects come with each trip to your backyard hot spring. 
At MyHotTub.com, we create the most enjoyable and complete hot tub experience possible. We begin with our high-quality made-in-the-USA hot tubs, but we don't stop there… offering spa accessories, parts, service and an attentive customer service team. Shop with confidence online or in our stores.