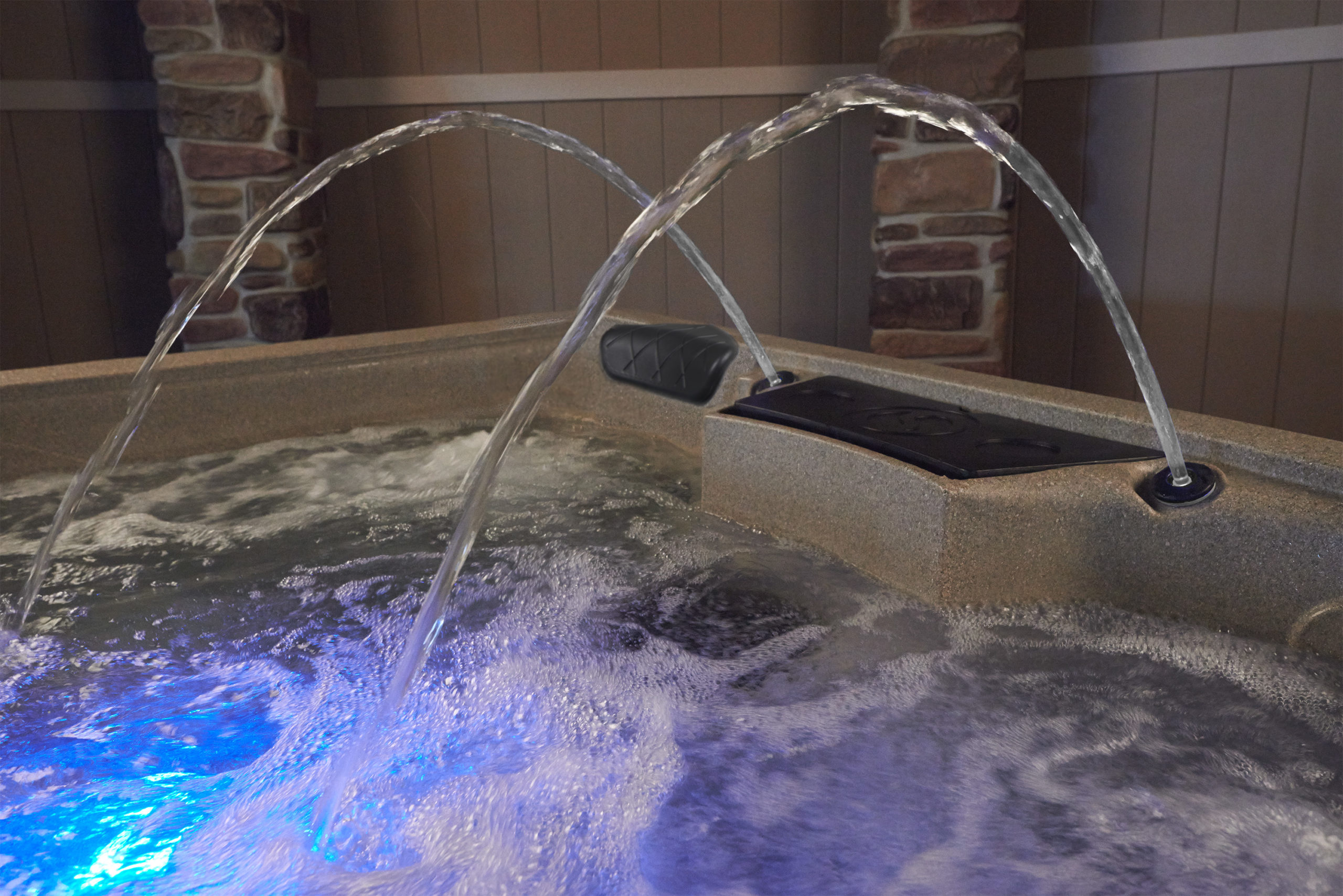 In the past ten to twenty years, hot tubs have drastically evolved. It used to be just having a hot tub at home was incredible and amazing. Through years of innovation, the best hot tubs now offer features such as water columns, water falls, multiple filters, ozonators, and more. Many hot tub companies have come and gone in that time, and with so many brands to buy a hot tub from, it can be hard to decide. In 2022, how do you choose a hot tub?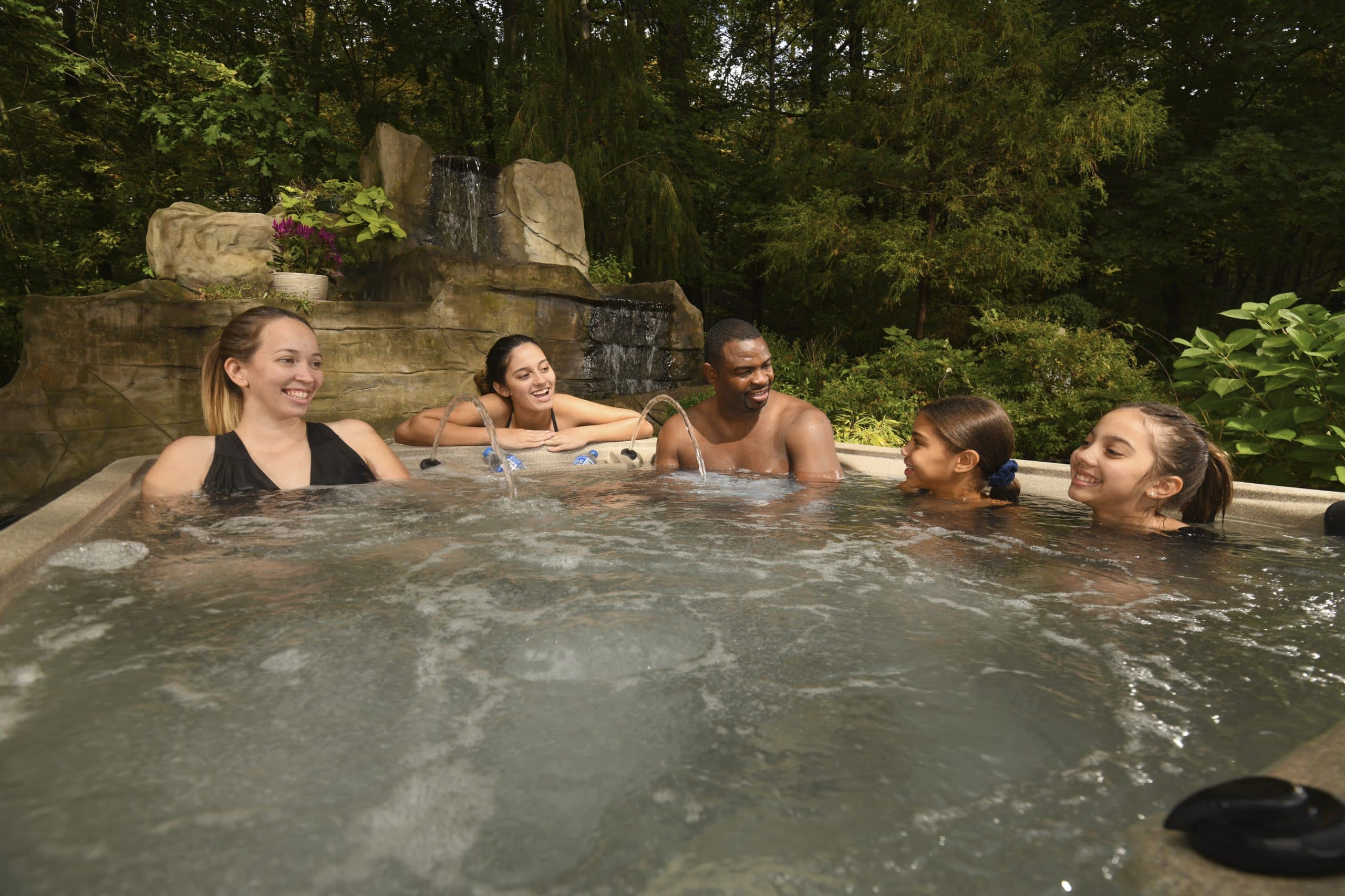 What Types Of Hot Tubs Are The Most Popular?
Generally speaking, there are three types of hot tubs: inflatable ones, above ground hot tubs, and in-ground hot tubs. Each type of hot tub has its pros and cons, and can make a great home hot tub. For example, an inflatable hot tub and an above ground hot tub can both be moved after placing it. An in ground hot tub is placed and set in a permanent location and would require extensive work and money to move. When deciding on a hot tub, it's important to consider how likely you are to want to move your spa at some point. 
Inflatable hot tubs are a much cheaper option for a hot tub, spa, whichever you prefer calling it. An in ground spa is the most expensive and requires construction to install. An above ground spa is cheaper than an in ground spa, but more expensive than an inflatable hot tub. The type of spa you want could greatly depend on your budget.
An inflatable hot tub is great for someone new to owning a hot tub. It's fairly simple to maintain compared to the other two types of hot tubs. However, an inflatable hot tub is known to lack the jet power and heat retention some people desire. Most of these inflatable spas only last a few years as well, and are susceptible to tears or punctures. In ground and above ground hot tubs are much more durable than an inflatable hot tub and last longer. In terms of the ability to move the spa, price, and durability, an above ground spa is the best option. When choosing your spa type, it's vital to weigh these pros and cons. Once you do this, there's multiple spa brands to choose from.
How To Choose Between Hot Tub Brands?
There's many successful hot tub companies that have served thousands of customers. Building incredible spas has been done before, and now many of these brands are focusing on not only the hot tub buying experience, but the after purchase experience as well. These companies are now starting to offer technicians to serve your hot tub, repairs, and other services after purchase. There are many distinguished competitors out there that offer incredible hot tubs for your home like Jacuzzi, Bullfrog, Strong Spas, Cal Spas, and more. When you buy a hot tub, any of these big brand names are great choices.
To decide which brand is best for you, you should consider other factors such as:
Price

Quality

Features

Reviews

Delivery

And more
Why Do You Want a Hot Tub?
An important thing to figure out before buying a hot tub is: why am I buying this hot tub? A hot tub can be expensive and people buy them for different reasons. You might be buying it simply to relax after the end of the day. Other people buy a hot tub for the health benefits a hot tub gives or to entertain family or friends. A hot requires care as well. The last thing you want is an expensive lawn ornament. You want to get use from your hot tub and make sure buying it was a good decision. In an odd way, a hot tub is like getting a new dog. You should consider:
Why do you want this?

Are you willing to care for it?
Select The Hot Tubs Model That Suits Your Requirements
Once you decide the type of hot tub you want, the brand, and figure out why you want a hot tub, it's time to actually pick the hot tub model. Inflatable hot tubs are usually offered in different sizes, jet counts, and power but lack a lounger seat. Above ground and in ground hot tubs have a set structure to them and can offer a lounger seat. 
Above ground and in ground hot tubs can offer more features than an inflatable hot tub. This makes picking a model even harder. You can decide between jet counts, water features, ozonators, seat counts, and more. It's important to keep in mind why you want a hot tub here. Make sure the hot tub you pick serves the purpose you wanted it to. 
Conclusion
When choosing a hot tub in 2022, there are many things to consider. As time passes, hot tubs get better and better. Each brand offers hot tubs with different features, sizes, prices, quality, and more. With so many options now, the best thing to do when buying a hot tub is to consider:
Why do you want a hot tub?

And what do you want from your hot tub?
If you can answer these two questions, it makes hot tub shopping much easier. People will likely recommend a spa, but ultimately, a hot tub is a personal decision. Do you like having many jets? Do you want to be able to recline in a lounger seat? What works for one person doesn't translate to everyone. Before buying, figure out your dream spa, then shop for that. And that's the best way to choose a hot tub in 2022.