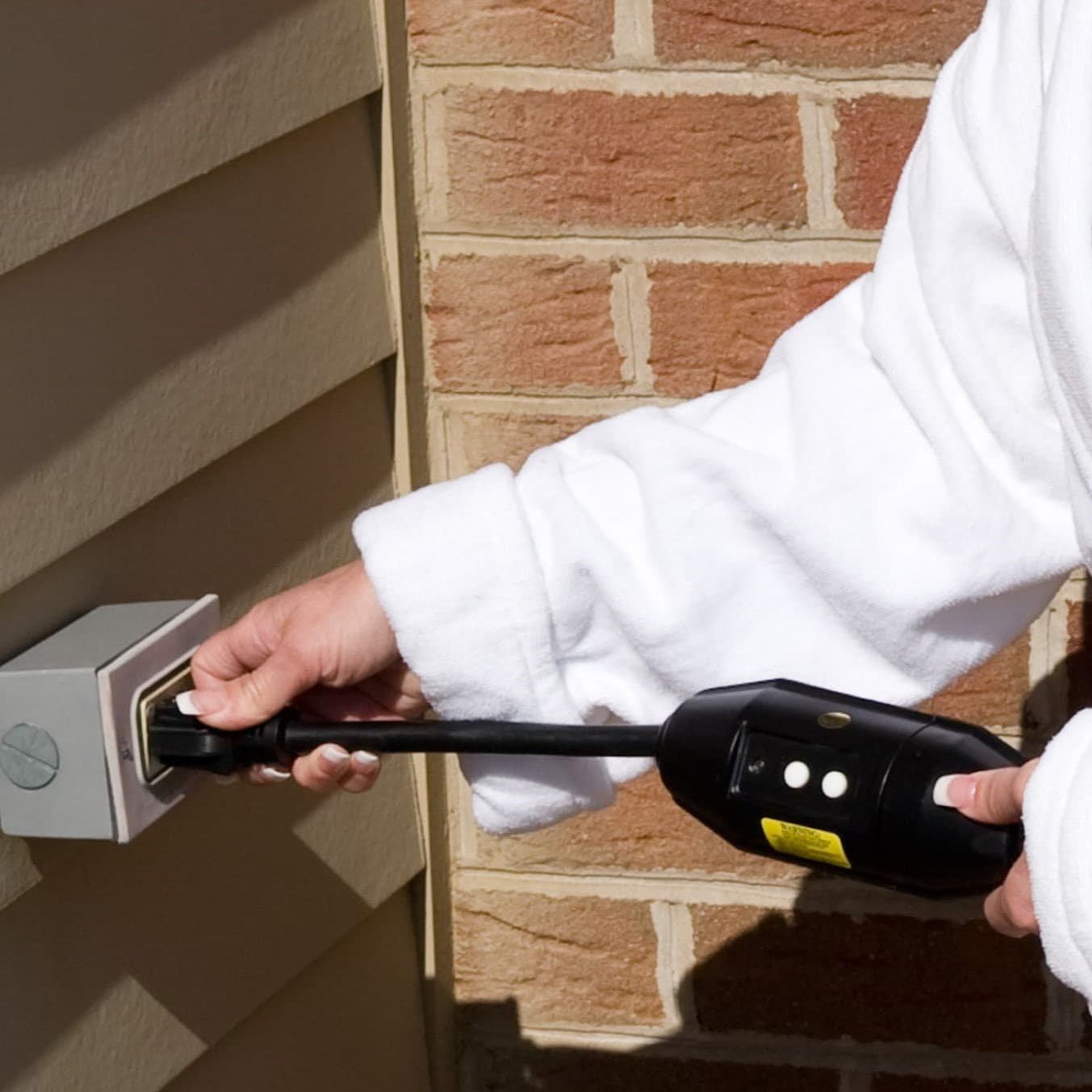 If you have never heard of a plug and play hot tub before, you are in the right place. Not everyone knows, and not everyone is a hot tub or electricity expert.
For those who have never heard about a plug and play, it refers to the plug used to power the hot tub. It gets rather technical and can be hard to understand, but we will try to explain it the best we can. Most states in the United States have a safety code on the outlets used in a home to prevent electrocution, injury, or even death. When an outlet got wet, it would electrocute people. A special outlet was designed to prevent this. When the outlet gets wet, it will trip, cutting off power to the outlet. With no power, you can't be electrocuted. The name given to these types of outlets is a GFCI outlet, which stands for ground fault circuit interrupter.

A GFCI outlet is typically used anywhere an electrical circuit may come in contact with water. This can be kitchens, bathrooms, laundry rooms, or anywhere you have it installed. The name "plug and play" means the spa uses a plug that is already set up to be plugged into this GFCI outlet and power the hot tub. There's no hard labor or wiring needed. Essentially, it's "plug" it in and it's ready to "play" or operate.
Most plug and play spas operate on 120 volts. A plug and play spa model typically has fewer water features and is cheaper than a non-plug and play hot tub. That doesn't mean all plug and play spas have no water features. In fact, our Mesa 26 and Sierra 28 are both plug and play models. The Mesa 26 has water columns and the Sierra 28 offers a cascading waterfall.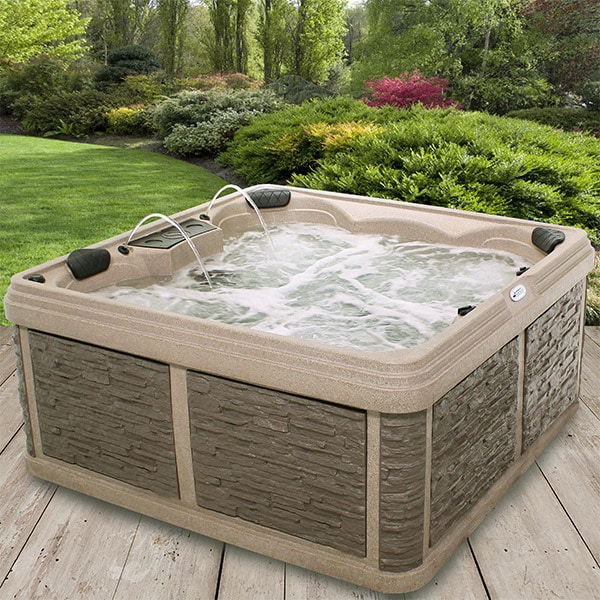 Many spas without a plug and play require an electrician to wire the hot tub to work on the GFCI outlet or change the desired outlet on the home to fix the spa's needs. This can be frustrating when people aren't aware of this and get a new unforeseen cost. It's fairly common that all outlets on the outside of a home are a GFCI outlet. This is because the outlet is exposed to the elements and can get wet from rain. A plug and play spa has less upfront costs, but with less power than a non-plug and play spa, it uses more energy to heat up and keep it's heat. There's a trade off here, and really it's up to personal preference which is better.