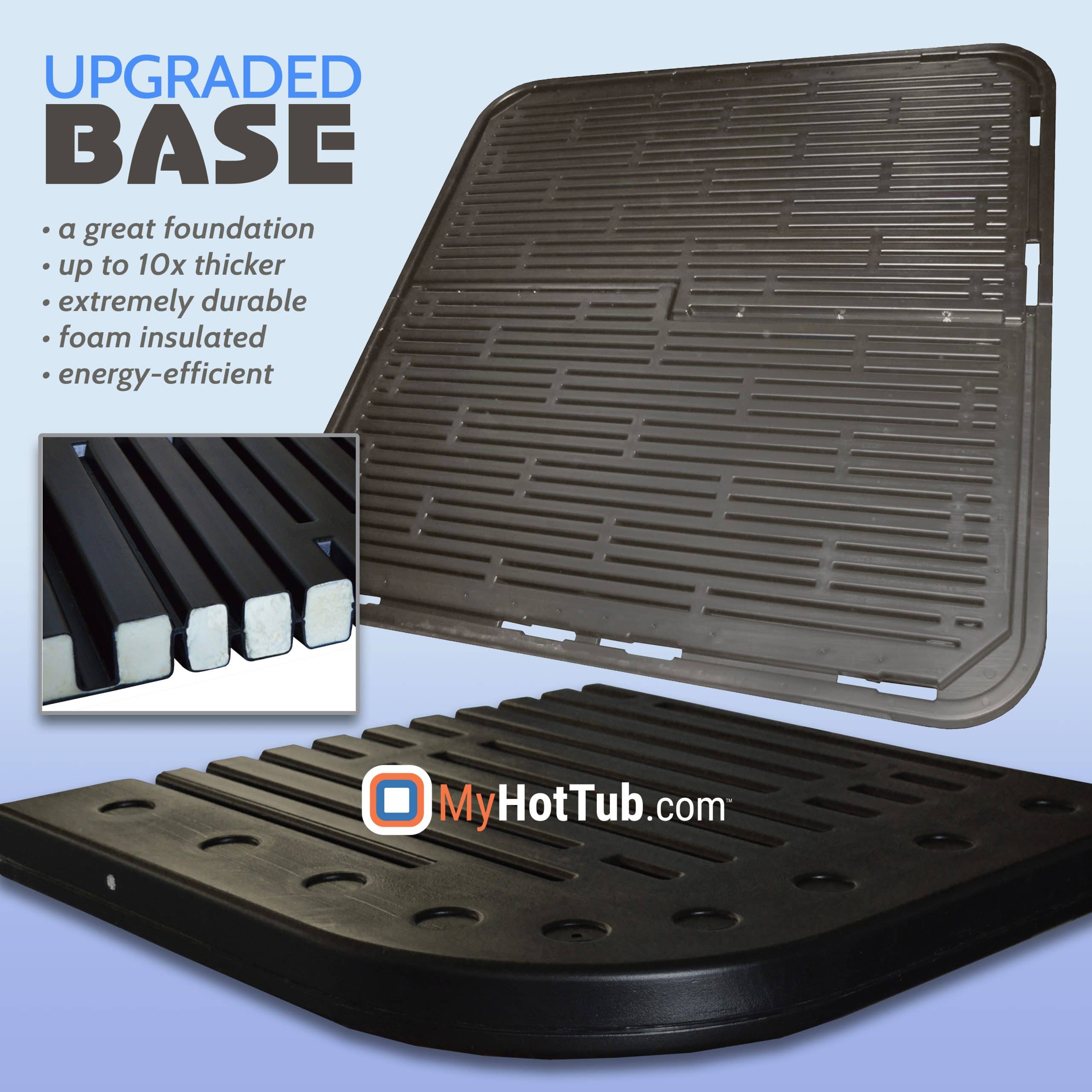 At MyHotTub, we offer a base upgrade add-on on acrylic spa models. The acrylic spas we offer are the
What Is The Standard Base?
Our standard base takes our frame and wraps it in a sheet of high-density polyethylene (HDPE). This provides an excellent moisture barrier, which is far superior to the painted wooden base used by many of our competitors
What Is The Base Upgrade?
Our base upgrade is a hollow, blow molded resin part that is much thicker than our standard base. The hollow space created during the blow molding process is filled with closed-cell foam insulation. This helps reduce heat loss through the floor, meaning you will use less electricity to heat your spa.
The upgraded base is more durable and better protects the spa from damage.

The upgraded base contains extra insulation that helps trap heat, thus saving you money in electricity.

The upgraded base also provides a better foundation for your hot tub.