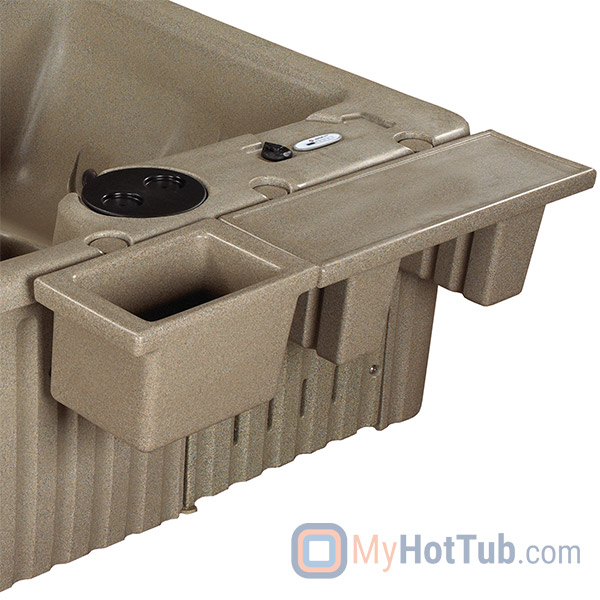 You may have noticed some of our hot tub models offer a drink tray add on as well as an ice bucket add on. Our Luna 16, Terra 20, and Corona 26 all offer both add-ons. These three spas are resin spas produced through roto-molding. All three spas are offered in two color options, cobblestone and grey granite.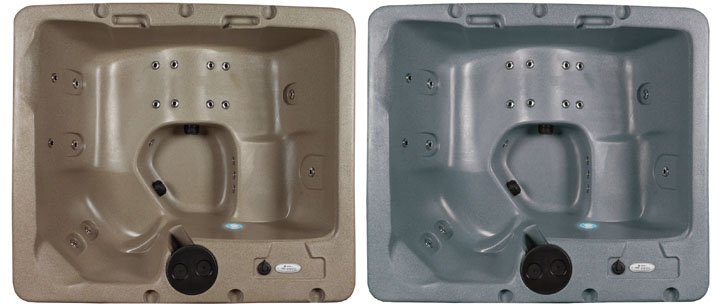 Using the same roto-molding techniques, we create drink trays and ice buckets out of resin. When you order either the drink tray or ice bucket, we produce it in the same color choice you chose for your spa. So, if you ordered a grey granite spa with an ice bucket, your ice bucket will be grey granite as well to match your spa.
There's no drilling involved in attaching either the drink tray or ice bucket. Both use a simple male/female connection and fit into place. It's not a clip or snap used. Each item is connected to the spa loose enough to easily remove it as you want. Don't worry though, it's a tight enough connection that it won't fall off. We offer spas in different shapes and sizes. Our Luna 16 model is a hexagon shape, the Terra 20 is a rectangle, and the Corona 26 is a circle. These three shapes create different edges on the spas. Because of this, we need to make the ice bucket and drink tray in different shapes to fit these spas. The hexagon and rectangle shaped spas offer a flat edge. Alternatively, the Corona 26 being a circle, has a circular edge. We have a different mold for our drink trays and ice buckets to accommodate the circular edge. The below images showcase this better.
Why Should I Buy These Items?
Many people like to enjoy a drink while relaxing in your hot tub. Some hot tubs have built in cup holders, but not all spas do. The drink tray add-on allows you to connect the tray to the spa and now have a level surface to place a drink. Alternatively, you can drink along a snack or place a towel on the tray to dry off when you're done. This helps create a space for entertaining family and friends. You can even buy additional drink trays to create more room for drinks.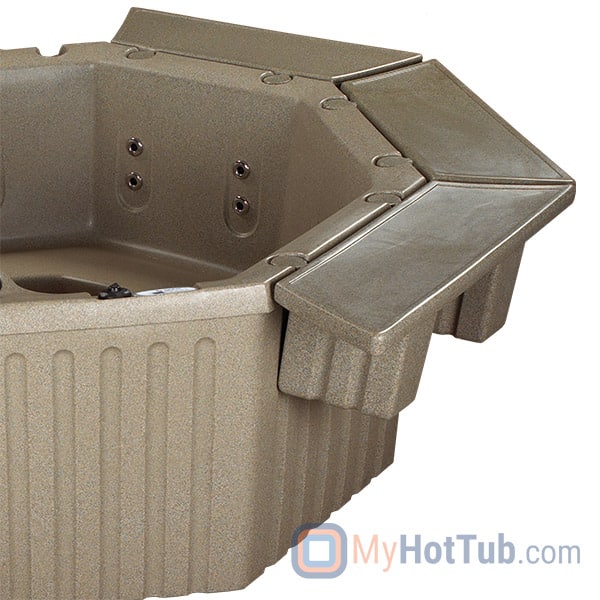 The ice bucket add-on lets you drink ice with you to your hot tub. Because it can be easily attached and removed, you can remove it, fill it with ice, and bring it back to your hot tub and attach it. Now you can enjoy an ice-cold drink in your spa. You can also place a bottled drink in the ice tray to keep it cold, or some people use it to store a towel for later.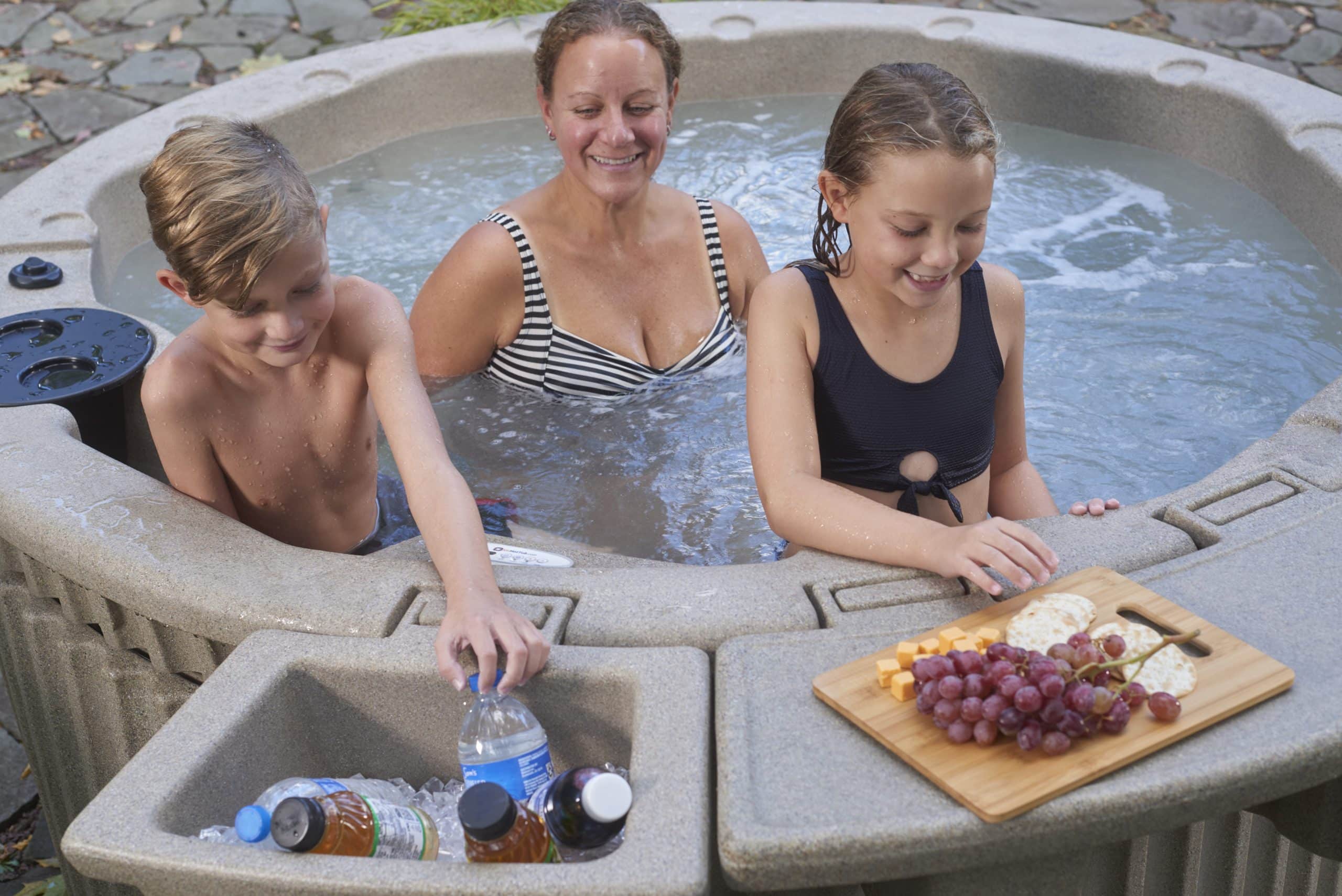 A hot tub can increase your inner body temperature and eventually lead to dehydration. Bringing a drink along with you for your hot tub soaks can prevent hydration. Having ice keeps your drink cold, helps to prevent dehydration, and lowers your body temperature. Most hot tub soaks should be limited to 10 to 30 minutes. Having a cold drink with you can increase the time you can spend in a hot tub. You should still monitor your health and keep hydrated though. Both the drink tray and the ice bucket let you enjoy your hot tub soak more and longer.