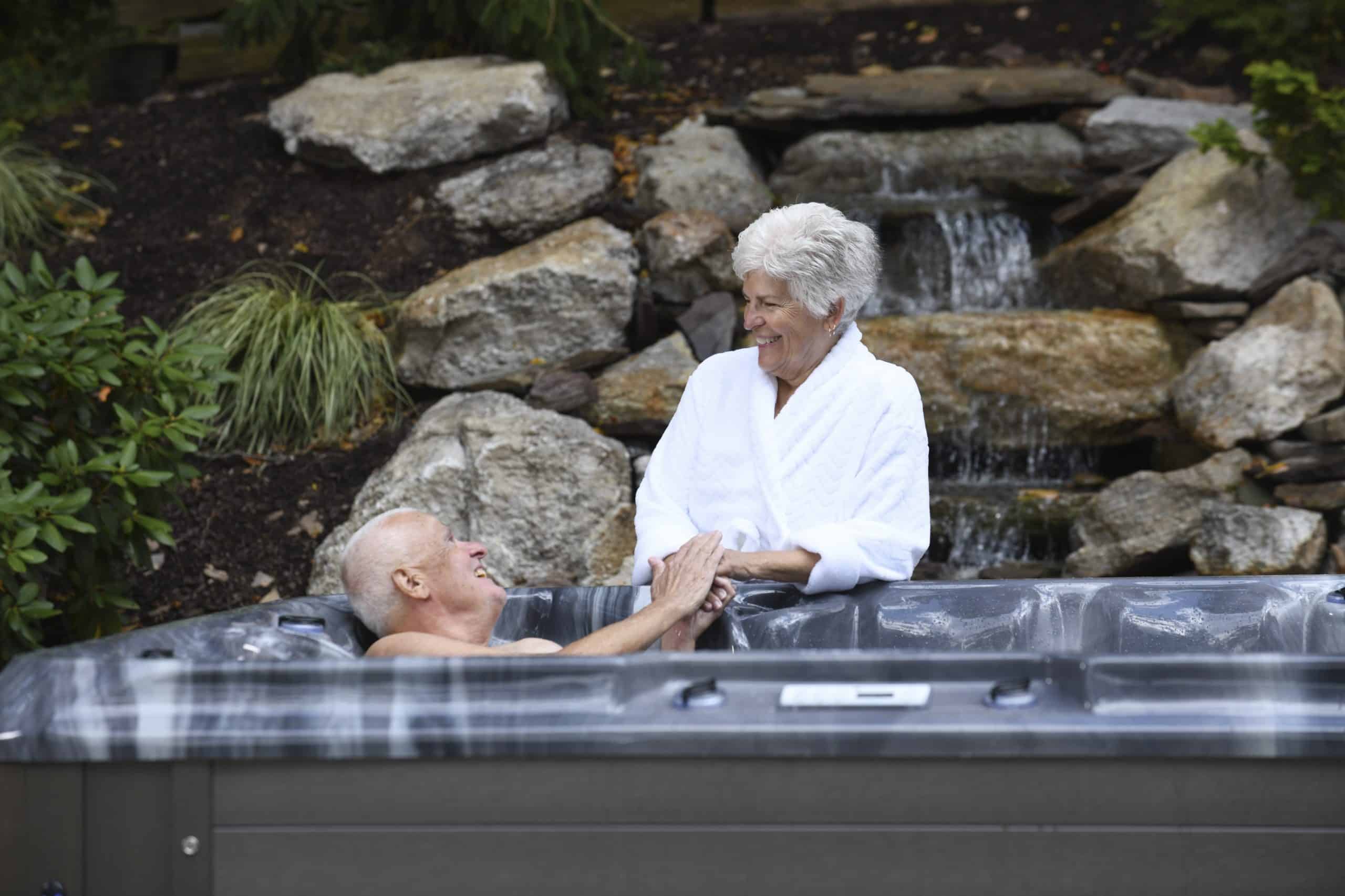 A beautiful space that offers relaxation, peace, and comfort can be one of the greatest joys in life. We all have that dream location in our heads. For some it's a remote tropical beach. For others it's a secret rainforest hideaway. Going on constant vacations to these areas can get expensive, and trying to recreate the area can be impossible. Everyone wishes they could bring a small part of this paradise home with them. 
Creating this small parcel of paradise in our own home can be amazing. Every day you can come home to your own private getaway. We see people trying to achieve this by planting gorgeous plants and trees, adding stone work to their home, or buying a pool, firepit, cabana, gazebo or hot tub. There's many people who have created an oasis at home. One way we see many people create their own slice of paradise is with backyard outdoor hot tubs.
Decorate Your Backyard By Placing A Hot Tub
Hot tubs may not be part of everyone's dream location, and that's okay. However, we believe after a 30 minute soak in the lounger seat of our Mazara 70 will change your mind. You can turn on the waterfall feature and listen to the sounds of nature while the warm waters soothe your body and help you feel refreshed and rejuvenated. Some people believe hot tubs are for backyards only, but that's not true. Some prefer to place their hot tub indoors, and there's certainly pros and cons to doing so. We strongly recommend placing your hot tub outdoors. One of the biggest advantages of this is experiencing the sounds of nature, breathing in fresh air, and more freedom to design your own paradise. You can lay down stone work, add other water features and outdoor furniture. Generally, there's more space outdoors to do as you please. 
There's plenty of great inspirations you can find for backyard hot tub ideas on Pinterest or Google Images. Hot tubs have health benefits that can elevate your oasis. Hot tubs have multiple physical and mental health benefits that can turn your oasis into your own relaxation zone.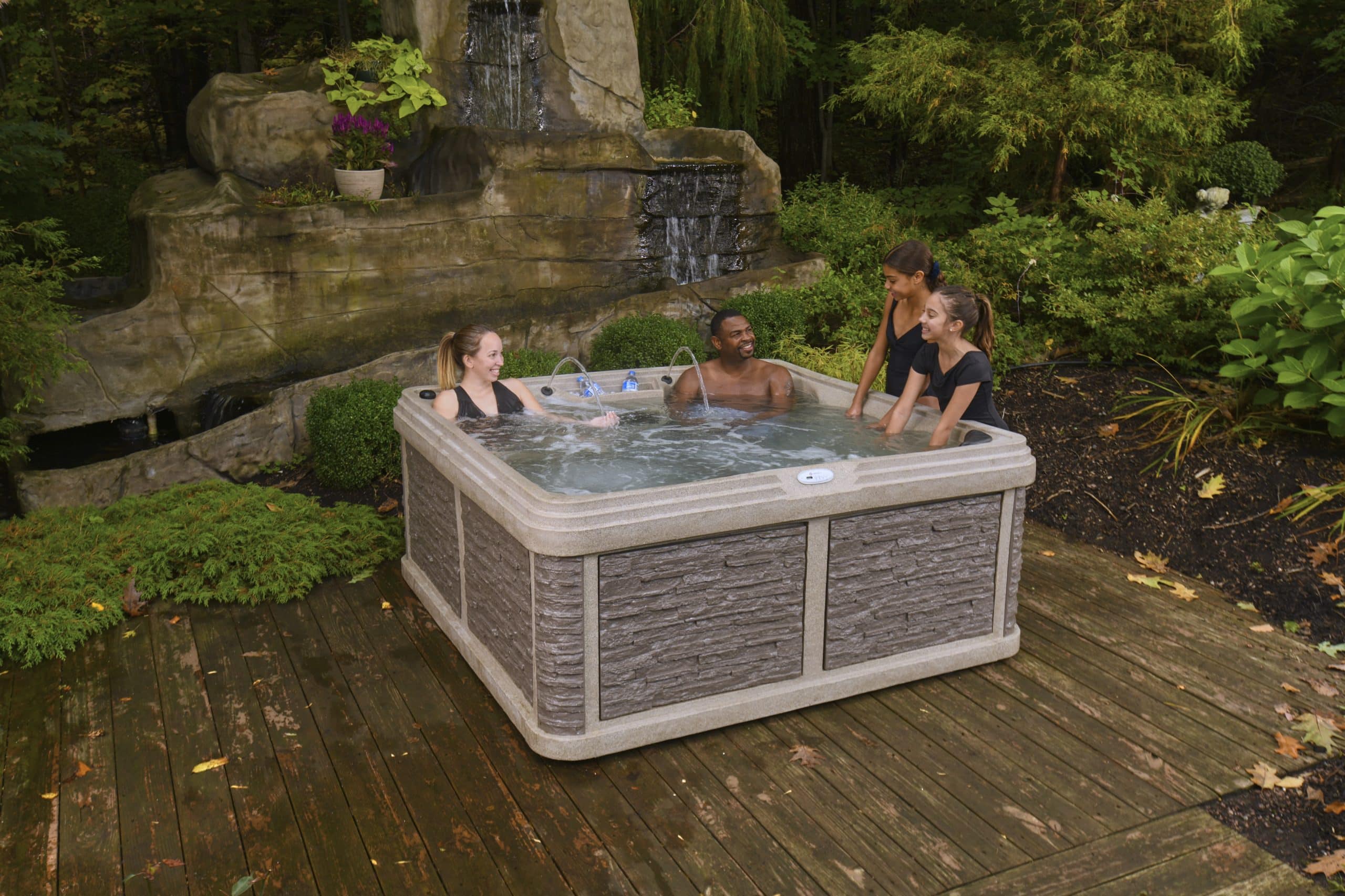 Make Yourself A Relaxation Zone By Buying Hot Tub
Hot tubs are now built with jets in specific locations to target parts of the body. A hot tub can provide you with a massage for your:
Neck & Shoulders

Upper & Lower Back

Shoulders/Rotator Cuffs

Hips

Hands & Wrists

Legs & Calves

Feet
The warm waters and hot tub jets relieve stress and relax muscles. When in hot water, the body's blood vessels expand, allowing more blood flow to areas of the body. This promotes healing and recovery. A hot tub can also take the strain off muscles and tendons and can even help you fall asleep faster. These benefits combined with the beauty and tranquility of your oasis, can create the ultimate relaxation zone. You can escape the stresses of the day and relax your mind and body.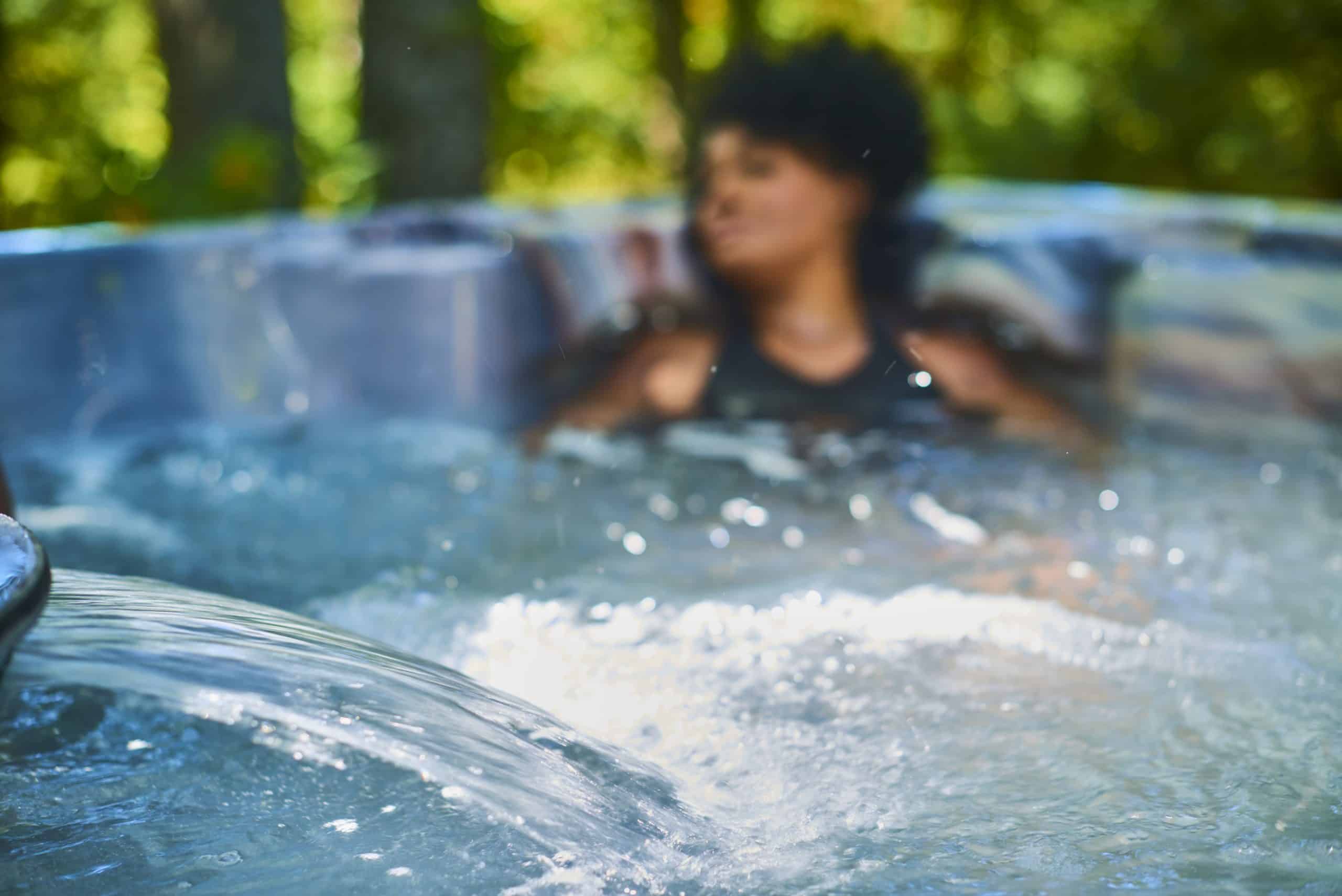 If you believe a hot tub is just what you need to complete your oasis, how do you choose a hot tub? We wrote an article about picking the best hot tub; essentially, comparing two hot tubs is no easy thing to do. Every hot tub offers different features that make it different from another spa. These features can include:
The secret to finding the best hot tub is to find the best hot tub for YOU. You need to access all the options offered and how each spa is different from each other. You then need to decide which features matter the most to you. Maybe you're concerned about price the most, installation, or quality. These can be hard to access. While one spa might be cheaper than another, you might be losing a feature the more expensive spa has. Comparing quality can be a struggle as well. Reviews and company information might give you an insight into the quality. If you're really concerned, some companies offer a return policy. When you buy a pa on MyHotTub.com, you don't have to worry about not liking your spa because we offer a 30-day 100% return.
Conclusion
If you're trying to create a peaceful space to relax after a long, tiresome day, a hot tub can be one of the best tools to help create that space. A hot tub isn't just for looks, it also provides you health benefits that can create the ultimate relaxation zone. After a long day, you can retreat to your hot tub to recover both physically and mentally. With so many different spas on the market, it can be challenging to find the right spa for you. Luckily, MyHotTub wants to help you find that perfect spa and offers a 30-day 100% return. If the spa you chose isn't the fated hot tub for your oasis, you can return it. 
We offer multiple spas that have relaxation in mind. Models like our Mesa 26 offer water columns, while other models such as the Valencia 40 offer a waterfall. Both water features can give you a peaceful water trickling sound to enjoy. At MyHotTub, we want to help you build your own paradise.